On April 9, 2020, in view of the frequent outbreak of foreign cases, foreign trade export enterprises how to cope with impact problem, the foreign affairs office of zibo city, LuYuTian biological research company, to seven river city foreign affairs office YueJiLing, city foreign affairs office deputy director of the Chinese people's association for party branch secretary (vice-county) new is, the city foreign affairs office announced the superintendent Xue Lei, city foreign affairs office announced the division level 4 section head Cui Jianle, zichuan government party member and deputy prefects Zhu Xiao jie, paper studied economic development zone, presided over the li-dong zhang comrade, daily work of the party committee zichuan district business bureau chief Sun Yibing and other accompanying research.
Mr. Su jianchang, general manager of qihe biological company, accompanied the investigation and reported on the epidemic prevention and control, resumption of work, production and export affected by the epidemic abroad.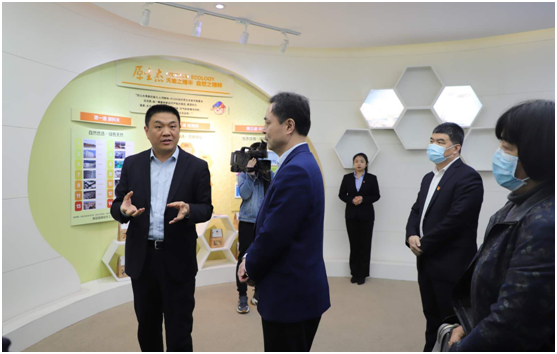 In the exhibition hall of qihe biological company, the general manager of su jianchang introduced to the leaders of the municipal foreign affairs office the industrial development and market sales of shiitake mushroom in the United States, Japan, South Korea, Spain, Poland, southeast Asia and South Africa along the "One Belt And One Road".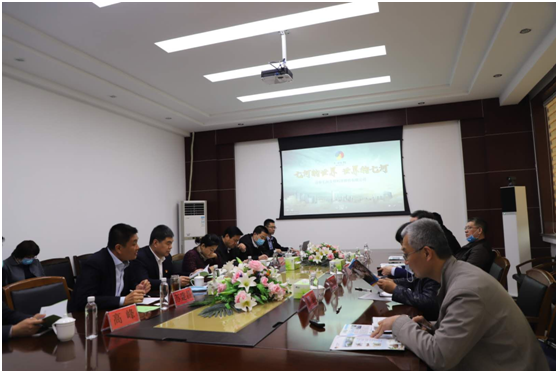 City foreign affairs office leadership at the scene of the symposium, the company office, seven river creatures to help company to analysis due to the outbreak spread abroad to the enterprise the impact on exports of rods and countermeasures, working in a foreign company for the enterprise personnel exchanges passport visa as soon as possible to provide convenience, at the same time for the enterprise, a subsidiary of epidemic prevention and control in foreign countries, visa processing, to comply with the requirements of the host country related aspects put forward good advice.
Su jianchang, the general manager, thanked the leaders of the municipal foreign affairs office for coming to the company and helping the company solve the problems. He was determined to do everything possible to overcome the difficulties and minimize the impact of the epidemic under the care and support of the municipal foreign affairs office and other departments.